The power of the skin to live.
Obagi. Obagi is not just about skin care.
We believe it is important for skin health.
Rather than decorating from the outside, thinking about healthy beautiful skin.
Developed based on an approach focused on the inside.
Creating healthy skin 365 days a year. Obagi Active Base Series.
This is a basic care series born from Rohto's dermatological research and Obagi's SHR theory. The unique formula that combines Stem Base α and Active Base EX leads to a smooth, well-finished skin from the inside *1 .
* 1 Dullness: old keratin
How to use Obagi Active Base Clear Milk
After preparing the skin with lotion,
Take an appropriate amount (2 pushes) in the palm of your hand,
Gently apply to the entire face.
POINT ★ If the milky lotion is hand-pressed firmly, the makeup will be harder to break.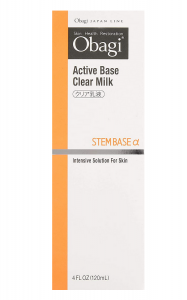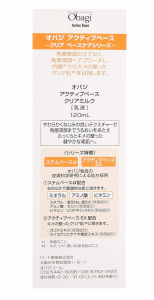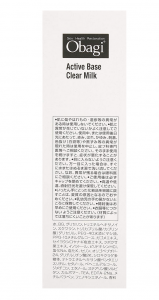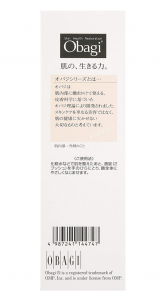 Obagi Active Base Series FAQ
Q: Please tell me the amount of one use and the amount of one bottle.
A: Makeup remover: 2-3 pushes at a time, about 1.5 months for one night use. Facial cleansing: Once a large cherry, twice a morning and evening use for about 2 months.
Lotion: 500 yen coin size at a time, about 2 months for 2 uses in the morning and evening. Emulsion: 2 pushes once, 2 times in the morning and evening, about 2 months.
Q: What scent? Clear floral scent. Is it better to use it in the Q series?
A: We recommend that you use Active Base as a set. However, if you have further skin problems, we recommend adding the C series or Derma Power X series.
For those who are more concerned about aging, we recommend that you replace the lotion and emulsion with the Platinized series.
Q: Can I use it with other Obagi items?
A: Yes. Of course, you can use it according to your skin problems.